Wednesday 03/02/2021
From 13:10 To 13:55
02/03/2021 13:10
02/03/2021 13:55
Panel Discussion Part I - South Africa Focus: Government & Private Sector Collaboration: Resilience, Reboot & Responsible Sourcing of African Minerals
Sponsored by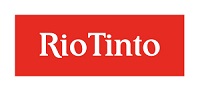 Moderated by

ESG impact on high-risk mining communities: OECD Framework and other practical tools for companies to better understand and mitigate supply chain risks
Defining the role of Governments and Financial Institutions: Strategic client due diligence, financial sanctions and other measures that need to be undertaken to enhance responsible supply chains
What is the scope for international cooperation on artisanal mining and conflict minerals?
Supply Chain Transparency – What role can technology play for producers, end users and national regulators to achieve legitimate transparency?
Online
Online
"Panel Discussion Part I - South Africa Focus: Government & Private Sector Collaboration: Resilience, Reboot & Responsible Sourcing of African Minerals"
Advocate Thabo Mokoena
Mzila Mthenjane
Neal Froneman
Roger Baxter
Werner Duvenhage