---
Jun 13 | 2019
Mark Bristow, CEO, Barrick Gold Corporation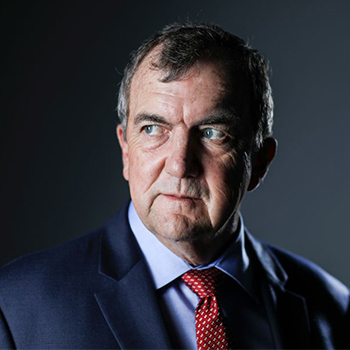 Interview conducted by: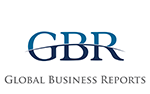 Following the recent merger between Randgold and Barrick Gold Corporation, what is the strategy of the new entity, particularly with regard to Africa?
We built Randgold into a market leader in every aspect, from discovery to reserve per share and returns to shareholders. Meanwhile, our industry was running the risk of becoming irrelevant. There were too many assets with too many management teams that were not performing. The industry needed to consolidate. We were focused on Tier One assets, and whichever way we looked, Barrick always came up as the company with the greatest number in the industry. We had two. The new strategy is based on Randgold's. We want to be the most valued gold business in the industry, with a focus on discovery, developing and operating Tier One or Tier Two assets for the benefit not only of our shareholders, but all our stakeholders. This strategy is based on three legs: having the best assets, the best management teams and the best returns, which is a product of the first two factors. Soon after the merger, we concluded the Nevada Gold Mines joint venture, a combination of the Newmont Goldcorp and Barrick assets in Nevada.

As you look to streamline your portfolio, where will the focus be, and which assets are likely to be in line for divestment?
Barrick does not have any assets that are bleeders, but we will be trimming down our portfolio to focus on Tier One/Tier Two assets. The non-core assets will be determined in time. Our strategy centers around working with our core stakeholder – the country of operation – to bring in additional or new investors in order to continue our contribution to that country's economy through the development of the mining sector. Africa is core to this strategy and we now have a much bigger business with the same commitment to all the countries in which we operate across the continent. Of course, we are challenged by the Acacia situation, but we have publicly stated that we are working towards a solution that will address the current impasse.

In terms of mine operations, will Randgold's contract miner-led model be migrated to Barrick's assets or vice versa?
Randgold's assets have migrated to owner mining on the underground mines, although we continue to work with contractors on the open pit mines. In fact, Kibali is one of the leading automated mining operations in the portfolio – the bottom end of the mine and the entire ore-handling system, including hoisting, is fully automated, and operated from surface. We are now transitioning into having one operator mining multiple levels in the mine. This has been an amazing success and opens up our workforce to women as operators. We have proved that it is not necessary to be in a highly developed country to introduce these technologies.

As companies seek to increase operational efficiency, do you expect to see acquisitions of technology companies becoming more prominent in the mining sector?
The need to own everything is a major weakness of mining companies. There is great opportunity in digital technologies, artificial intelligence and automation for improving efficiency. However, since technological innovation moves at such a rapid rate, it's better to purchase innovation solutions that are supported by multiple users. We are rebuilding our platforms to allow our managers to manage on a real-time basis. On the digital and technological front, OEMs are now starting to embrace that – the actual innovation and roll-out of technology that would support the data points collected by modern machinery is still behind in terms of being able to do anything with it.

The introduction of DRC's new mining code received a negative response from mining companies in the country. Do you expect a degree of flexibility or possibility of bilateral agreements with the newly elected government?
A new government generally brings new rules, and the new President spoke recently in Washington about attracting investment. His supporting advisory team is very pro-business. The DRC has a long way to go and there is an understanding that some of the amendments to the mining code have been damaging. The DRC's mining industry has constantly been tied up by the restating and changing of fiscal legislation – it is true that the country is well-endowed with minerals, but if the investment is not attracted to discover and develop these deposits and with them roll out and improve the necessary infrastructure, the true value of the natural resources and associated sectors will never be unlocked for the benefit of the Congolese people. Doing business in the DRC is costly. Its infrastructure is not well developed and needs to be made more attractive to investors. The 2002 Mining Code worked well as it shared the net economics roughly 50/50 between investors and government and allowed government to participate in fast-moving revenue growth and at the same time did not kill projects. The 2018 Mining Code is still far from striking a good balance. We are committed to continue to engage on improving the legislation as well as seeking new investment opportunities in the DRC.

What is your view on the benefit and sustainability of Chinese investment into DRC and across Africa?
There are big, responsible Chinese resource companies that we work with shoulder to shoulder in the DRC. These are real, long-term, committed investors that are clear about returns and valuation, and want to participate alongside the government in the value they create just as we do. At the same time, there are some that are more entrepreneurial in their approach to business at the expense of a significant spectrum of stakeholders. This approach, however, is of course not limited to Chinese companies. There is a natural partnership to be had between the emerging Asian world and the Western capital base and the DRC is a perfect destination for that. The DRC is the axis of the future Africa in many ways – it is central, it is endowed with a large array of natural resources and has the potential to be the energy flywheel of the African continent, with hard working and entrepreneurial people. However, Africa needs to take stock, along with the international agencies, on how to attract additional capital and encourage risk taking in the form of exploration and R&D to continue to grow the continent's mining and other resource industries. Investors appreciate that they have to take risks, but at the same time the governments must allow them to participate in the rewards their investment brings. The traditional donors and sponsors of emerging markets have recently been wrestling with their own economic challenges – we have seen a slowdown in the capacity of both the World Bank and the IMF, for example. Mining sometimes falls out of favor with the general population around the world, but the sector is an integral part of economic development.

How do you expect the mining industry as a whole to evolve with respect to large mergers like the recent transaction between Randgold and Barrick?
Niche investors are becoming scarce; investing mechanisms are much more global and significantly larger than they were 10 years ago. A public company wanting to access public money has to be more relevant or it will be bumped into an ETF – this is a killer for startups and juniors, since it is an amorphous investor that cannot be specified. Consolidation needs to continue at different levels and we as an industry need to ensure that we remain relevant and offer investors the opportunity to reap rewards. Even with the price adjustment in 2012, gold has outperformed all other metals in that period and as the equity component of that industry, we have not done a good job in transferring that strong gold price into a higher return for our investors.


Do you have a final message to current investors and potential new entrants with interest in the DRC?
We did not come to DRC just to develop Kibali, although it has been an outstanding success by any measure. It has taken us nine years of investment to get to a stage where we can start to repay the capital. We are continuing to invest in new opportunities in the DRC. For the DRC to take a leadership place in Africa's mining industry, it will need to attract significant investment. It is the place for majors such as Barrick, and it will be a big milestone when additional multinationals arrive. This is certainly something that the new President has his eyes on.