---
Feb 05 | 2019
2019 Trends Driving Service Providers
Conducted by: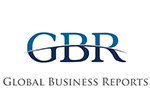 The overarching trends in the service segment pivot on complete turnkey solutions and reactivity. Many service providers are expanding their capabilities, if they have not already done so, to become a 'one-stop-shop' for their clients, responding to the longstanding preference of companies at the end of the supply chain to work with fewer suppliers. When available, international mining and exploration companies look to local service providers, as long as they can compete at the same standards as the international alternatives. Many companies are responding to demand for fast responses through greater proximity to the client, whether by setting up bases in the main mining regions or at the mine sites themselves.
For many international suppliers, these demands will mean working with local distributors rather than necessarily setting up shop in-country themselves. Across the continent, a large number of local distributors hold consignment stock for international suppliers and carry out aftersales services on their behalf. Holding stock domestically is key, particularly with the added delay of lead times at customs on top of shipping.
Demonstrative of how important the services that go along with equipment supply are is the emphasis placed on aftersales by these suppliers and their distributors. "In 2008, we asked the customer how we could improve, and they told us, 'You're great at supplying a product, but you don't ask us why we're buying the product.' Subsequently, we changed the whole business to center around understanding things like: application, maintenance requirements and longevity to provide proactive support, rather than just delivering product," said Gavin Pelser, managing director of Bearing Man Group (BMG) and CEO of Engineering Solutions Group (ESG), both divisions of Invicta Holdings.
While there are clear advantages to working with local distributors, some international companies face challenges in ensuring the highest quality of service is extended. Vigorous attention to training schemes and knowledge transfer in satellite facilities has seen an uptick given the high costs associated with expatriate labor. "The company uses in-country labor, where possible, and provides the necessary training for the use of MAXAM's products and technology. The skills in Africa are quite advanced. A good example is our team in Angola, which consist of local talent. This localization model gives MAXAM an unique edge over our competitors because we have strong local teams to support our customers in the countries where they have their operations," said Brett Wheatcroft, regional director of Southern Africa for MAXAM, which provides blasting solutions to 20 countries in Africa.
There is still some way to go before companies involved in exploration and production can rely solely on local service providers to establish, execute and maintain their projects, but a growing number of examples can be seen across the region with positive results and mutual benefit. Going forward, partnerships between local and international service providers will likely be the most attractive model; international companies will benefit from the local physical presence and knowledge of the local business environment and logistical networks plus added benefit of fulfilling local content guidelines, while local companies are able to get a foot in the door at the major mining companies and learn to operate in line with their would-be competitors.
Tech, Innovation, and Building Human Capacity
The major drivers for product development and innovation are safety and efficiency. Remote control systems at sites and autonomous vehicles are at the forefront of these technologies, and oftentimes these innovations are arriving to the African continent nearly simultaneously or even before competing jurisdictions around the globe. However, globally speaking, mining has been one of the slowest industries to embrace the benefits afforded by digitization and advancements in artificial intelligence (AI). Some attribute the slow uptake to conservative mentalities, but the practicalities of installing what is often high-cost equipment also pose an obstacle. "The biggest challenge relates to the client changing from a manual system to an autonomous system. The infrastructure for autonomous operations at the mine must be installed, which can be a challenge," explained Tal Zarum, head of programs automation for Sandvik, which has partnered with Resolute Mining to introduce full electrification of its mining and development fleet at the Syama underground gold mine in Mali.
Nonetheless, even the most fundamental areas of the industry are pushing ahead with research and development (R&D) initiatives to revolutionize the industry, and at the cutting edge is the explosives sector. "Electronic initiation systems and centralized blasting remain a key focus area for us," said Edwin Ludick, managing director of AEL Intelligent Blasting. "The inherent safety features of these systems, coupled with precision flexible timing and self-diagnostic capabilities have contributed significantly towards improving safety standards at mines, before, during and after blasting takes place. Further development is underway to make these offerings even safer and more user-friendly in the ,future whilst increasing their capability in terms of predictability of blast outcomes and monitoring."
As well as driving higher productivity, advancement centered on the reduction of human error is highly beneficial, particularly where skill levels and training may pose a challenge. When it comes to the implementation of new technologies, however, it is important for companies to consider the resources at hand, the project requirements and the potential impact of these technologies on the workforce. "Mining companies need to take into account what the best fit for their project will be," emphasized Edwin Obiri, CEO at DRA Global. "There is an international pressure for efficiency and optimization through technology. It is possible to 100% mechanize a mine, but the socio-economic impact needs to be considered. Job creation remains important, and there is a need to retain value and develop skills locally."
Training has become a major preoccupation for many companies, even without factoring in the introduction of new technologies. Particularly in countries with less-developed mining sectors, sourcing skills can be very challenging. "An interesting characteristic of Africa is that the skillsets are totally different in neighboring countries, which is a factor to be considered when taking training into account," highlighted Grant Palmer, country director for Geotech Drilling Africa in Burkina Faso. "Standards are also often different across borders. The training we offer at Geotech is always ongoing and the company's standards are higher than most, even in North America and Europe."
With differing skillsets to contend with and often building on no prior experience, manpower alone will not lead to efficient execution. Nonetheless, expatriate labor is expensive and there has been a concerted effort to engage more local talent as both an ends to achieving the social license to operate and as a bottom-line imperative. Beau Nicholls, CEO at Sahara Natural Resources, elaborated on his company's strategy: "We are constantly training our people so we can work efficiently and deliver a high-quality international service. The few expats we have are West African expats moving around the region to transfer their knowledge and expertise as we establish activities in new countries."
Predictive maintenance through monitoring and analytics is also gaining momentum to maximize operational output. "With a big data and analytics solution, the company can predict and prevent problems by applying predictive analytics to a vast volume and variety of near-real-time and historical production variables," noted Babacar Kane, general manager at IBM. "It can detect and alert facility managers on impending machine malfunctions, allowing them to change production conditions or implement preventive maintenance to avoid machine failure. The solution can also determine the root cause of quality issues, helping the company manage conditions to avoid costly product defects."
The amount of data collected by the mining industry is, to say the least, overwhelming, and Accenture estimates that only around US$11 billion serves to be gained from applying advanced analytics to that data. Nonetheless, the total value estimated to be at stake is some US$321 billion if the industry can learn to effectively adopt more robotics and automated processes into its practices suggesting that technology has a role to play in the industry's near future, and service providers will lead the way in driving miners forward.
In the meantime the successful suppliers to the mining industry will continue to be those with a focus on offering high quality products and services. With time and a supportive attitude to the development of local companies, the playing field even out so national and international companies alike can compete side by side to derive value from mutually beneficial partnerships. With 2019 looking as though it will provide the stability the industry has desperately needed, the stage is set for both miners and their providers to experience a very successful year.