Strategic discussions and pioneering insights
2-3 February 2021 | Online |

Free to attend

Day 1, 2 February 2021, 12:00 - 16:00 (GMT)
South Africa, Mining and The Way Forward
Opening keynote from a senior South Africa government representative
Reigniting Mining Capital: ESG Investing in a Covid-Recovery World
What impact has the global pandemic had on the rise of ESG in investment decisions?
How are the major operators responding to ESG priorities in the boardroom?
Exploring the ICMM's tailings standards and what this means for communities and operators
Uncovering latest ESG and sustainability initiatives being adopted – low-emissions and hydrogen strategies, enhanced community engagement, and mining's perception for both investors and citizens
Moderated by: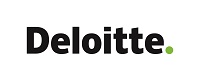 4IR: How Can African Mining Harness Automation in a Pandemic to Help Grow Economies?
How should labour and industry work together to ensure Africa's mining sector does not fall behind while safeguarding employees?
Establishing a way forward post-Covid: what are the next steps for labour and industry?
What opportunities has the global pandemic presented for new technology testing and adoption?
Updates on The African Union (AU) Agenda 2063 – a blueprint to support the continent's accelerated growth, tech transformation, and to drive the benefits of a digitized economy.
The AU agenda is aligned to South Africa's own National Development Plan (NDP) 2030 vision of transforming the country into an inclusive and innovative digital society.

Day 2, 3 February 2021, 12:00 - 16:00 (GMT)
The Opportunity for Battery Metals in the Global Reboot
Opening keynote from a senior African government representative
Panel Discussion – Government and Private Sector Collaboration: Resilience, Reboot and
Responsible Sourcing of African Mineral
ESG impact on high-risk mining communities: OECD Framework and other practical tools for companies to better understand and mitigate supply chain risks
Defining the role of Governments and Financial Institutions: strategic client due diligence, financial sanctions and other measures that need to be undertaken to enhance responsible supply chains
What is the scope for international cooperation on artisanal mining and conflict minerals?
Supply Chain Transparency – What role can technology play for producers, end-users and national regulators to achieve legitimate transparency?
Gold Spotlight: The Rise and Rise of Gold in the Pandemic
Global economic impact of Covid-19 and gold demand
Effect on geopolitical relationships and lower global growth
Exploring the changes in gold production and trading prompted by the global pandemic
Green Metals, PGMs and Global Decarbonisation
An exploration of the role of PGMs, battery metals and Rare Earths in the energy transition
Uncovering sourcing challenges and fostering secure supply chains with manufacturers
Technological opportunities in hydrogen, and confronting the perception of mining in society
Moderated by: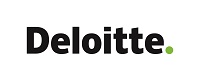 *Session titles and times may be subject to change